#brainstorming
The Galfy brand has been on the market for 27 years with a well-known tradition among ski-alpinist and other mountain sports enthusiasts. The shop is located within 50 km of Poprad-Tatry. High Tatras is a place where you can make the most of all the fantastic kit Galfy has to offer.
#logo
Galfy's original logo was too complicated and lacked impact. We took inspiration from the Slovak shield, which is notorious for its crooked expression. The mountain peak Kriváň became the symbol of the Galfy brand. The logo is contemporary and works well on social media.
#eshop
It´s important for a strong player Galfy to become successful in an online marketing. Our role was to show not only the quality it offers but also the knowledge and expertise of Robert Galfy as well as his entire staff.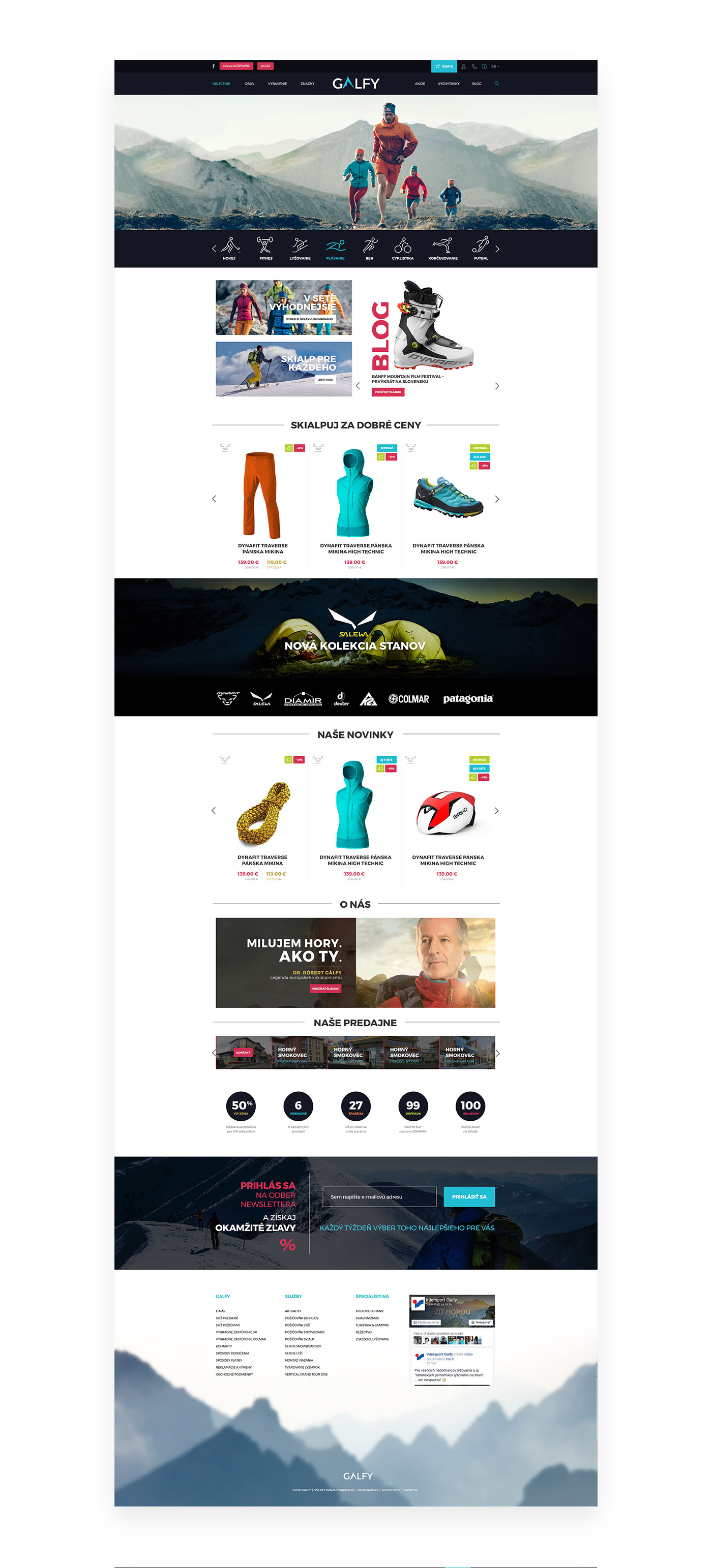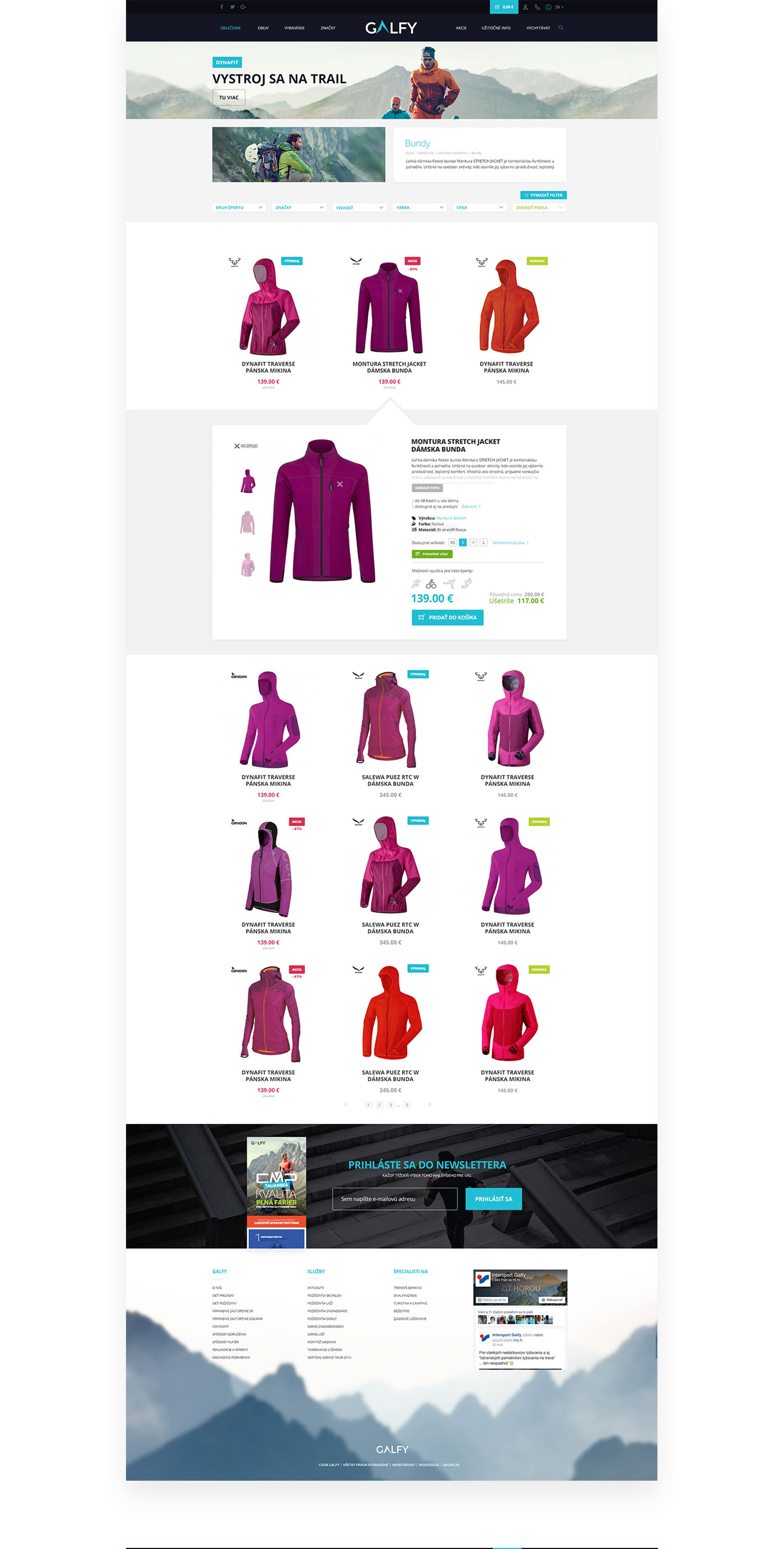 #facebook
Facebook posts were focused on emotion and the presentation of the best sale products.