#brainstorming
We were looking for a friend. Note: a real and creative friend.
We found one in Stova as a client.
#web
Stova is a hobby market in Slovakia's Spiš region. A long-time local player, building its business mainly from one store, Stova has become a small but significant brand. With its typical retail business they were mainly reliant on recommendations from customers. Primary competitors of Stova are big players in major cities (Liptovský Mikuláš, Poprad, Prešov, Košice) but also small businesses with loyal customers.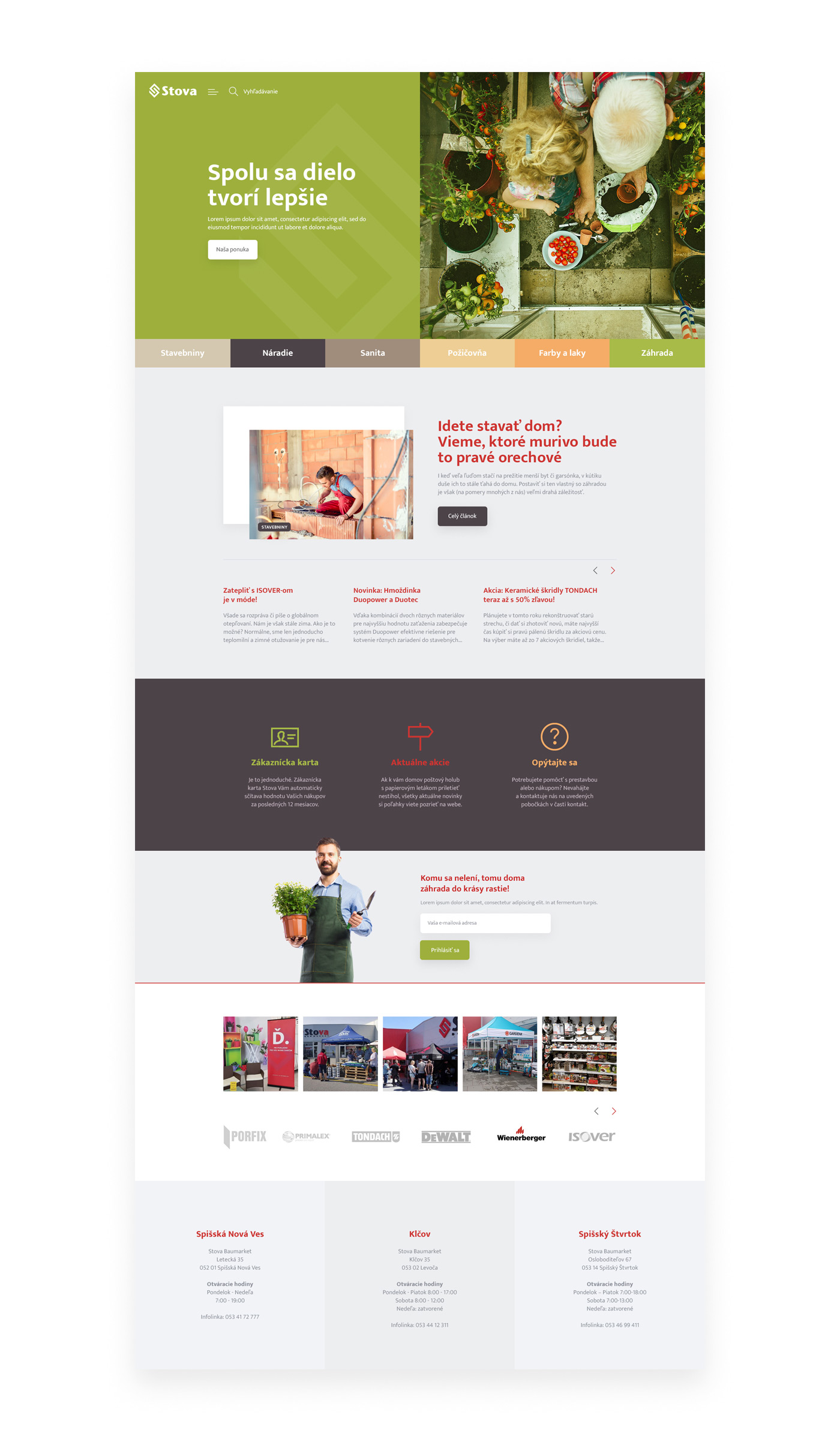 #stratégia
The main role of communication is to provide a meaningful and positive interpretation of brand values. With this project, despite stronger multinational competition, we looked for closeness with customers and expression of local traditions and regional identity. Focusing on personal relationships between staff and customers, and customer service. Pitching Stova as the best friend of your house and garden. We combined cohesiveness, playfulness, easiness and humor to confirm closeness and build long-term trust.
The tension between the two poles of positioning (creativity vs friendship) creates a good space for campaigns.
#newsletter
When a friend send you an email, you have to open it.